Return to index
CREDITS; Additional information.
(Updated Thursday, 06 June 2013)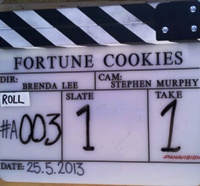 Fortune Cookies Teaser

Project Name
"Fortune Cookies Teaser", (Teaser Trailer).
Role
Gaffer.
Organisation
Brenda Lee (Dir) for Making Cookies Limited. 2013
DoP
Stephen Murphy


Project Description
Feature Film Teaser Trailer.

Additional Info
In Post.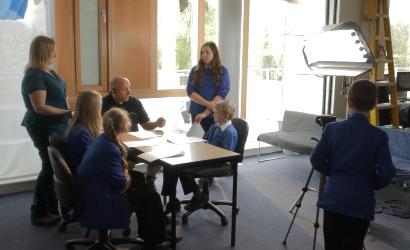 Talking through Colour Correction and Light Sources

CARRIER-media is happy to continue supporting Reelscape Films Limited and Making Cookies Limited with the build and maintenance of their website www.fortunecookiesmovie.co.uk and their ongoing workshop program at Northampton Academy. It's been interesting talking to young people and getting a sense of their view of the industry, as well as giving them an overview of the roles within the Electrical Department and Location Lighting.

For more information or to lend your support please visit www.fortunecookiesmovie.co.uk.