Return to index
CREDITS; Additional information.
(Updated Thursday, 08 March 2012)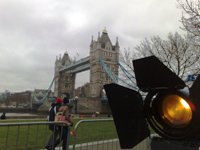 Reebok Crossfit

Project Name
"Reebok Crossfit", (Event).
Role
Gaffer.
Organisation
Huong Ta (Dir) for Edit One LImited. 2011
DoP
Matt Riley


Project Description
Live event in Potter's Fields on the banks of the Thames, part of the Reebok Crossfit world tour.

Additional Info
Delivered.

Learn more about Crossfit on the Reebok website.