Return to index
CREDITS; Additional information.
(Updated Sunday, 02 May 2010)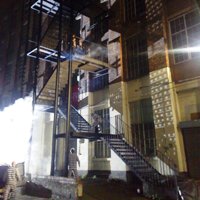 "Worlds Apart"
Twenty Twenty - Music Promo

Project Name
"Worlds Apart", Twenty Twenty (Music Promo).
Role
Gaffer.
Organisation
Zoe Hatfield (Dir) for Infinite Pictures. 2010
DoP
Gavin Fry


Project Description
Music Promo.

Additional Info
Delivered.

MAY 2010 – "The Twenty Twenty video, Worlds Apart has now been released online and TV. You can find it online on youtube and their myspace (twentytwentyband)". - Find out more about the band on their My Space page.

MAY2010 – View the finished video on You Tube.