Return to index
CREDITS; Additional information.
(Updated Tuesday, 22 September 2009)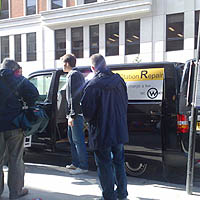 BBC Watchdog

Project Name
"Watchdog", Sony Playstations (Television Insert).
Role
Spark.
Organisation
Jon Hunt (Dir) for BBC. 2009
DoP
Jon Stapleton


Project Description
Insert for this popular, long running consumer program, focusing on issues related to the Sony Playstation.

Additional Info
SEP2009 - Formed part of show screened 17SEP2009.

SEP2009 – For more information visit the BBC, Watchdog website.