Return to index
CREDITS; Additional information.
(Updated Thursday, 22 October 2009)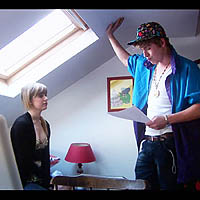 Fuller CV/Guardian

Project Name
"Fuller CV/Guardian", (Commercial).
Role
Gaffer.
Organisation
Ben Mourra (Dir) for Screencult Limited. 2009
DoP
Ciro Candia


Project Description
Commercial.

Additional Info
Delivered.

OCT2009 – Watch the finished videos below
Pimp My CV - All Or Nothing - All About Education

OCT2009 - For more information visit the Guardian website.