Return to index
CREDITS; Additional information.
(Updated Friday, 31 October 2008)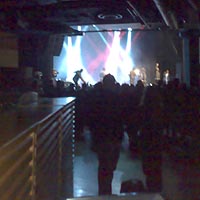 Making The Band
Project Name
"Making The Band", (Television US).
Role
Spark for George Sanchez.
Organisation
Ted Iredell (Dir) for Agency Global Enterprises for MTV. 2008
DoP
Nancy Huffman

Project Description
"Pack your bags and prepare to hitch a ride, 'cause season 3 of Making the Band 4 is going where no season has gone before -- on the road! And you'll get to see just what it takes to put on an eye-popping concert night after night. It's like having an all-access backstage pass!…
…The drama runs deep during Making the Band 4, as the tourmates get on each other's nerves and are at each other's throats -- and bump heads with Diddy. And they quickly discover that traveling the country on an in-demand tour is not as glamorous as it seems. Some will shine; others will crack under the immense pressure.
Got your suitcase ready yet? Then it's time to jump on the tour bus and take a seat next to Danity Kane, Day26 and Donnie Klang as they hit the road for packed shows, screaming fans and wild nights. It's Making the Band like you're never seen it before!." [MTV website]
Additional Info
Visit the fabulous MTV website for more information.