Return to index
CREDITS; Additional information.
(Updated Saturday, 02 August 2008)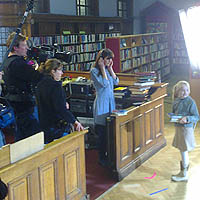 Made By Maggie

Project Name
"Made By Maggie ", (Short Film).
Role
Gaffer.
Organisation
Jennie Kong (Dir) for TPS Production. 2007
DoP
Polly Morgan


Project Description
Short Film.

Additional Info
Delivered.

AUG2008 – "Made By Maggie" was screened to a audience of specially invited guests at the Rex Cinema and Bar, in Soho. For more information about the film please visit www.madebymaggiefilm.com.