Return to index
CREDITS; Additional information.
(Updated Thursday, 09 August 2007)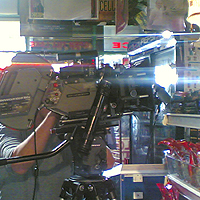 "Lucky Heather"
Short Film

Project Name
"Lucky Heather", (Short Film).
Role
Gaffer.
Organisation
Mark Abraham (Dir) for Abraham Films. 2006
DoP
Gavin Fry


Project Description
Short film.

Additional Info
Delivered.

MAY2007 – "Lucky Heather was screened at Rich Mix in Bethnal Green on the 10th May.

July2007 – "The film has been selected for Soho Shorts and LA Shorts now".

August 2007 – Lucky Heather received "Best Newcomer Award at the London Rushes Festival".